A Guide to Using Church Database Software
for More Effective Ministry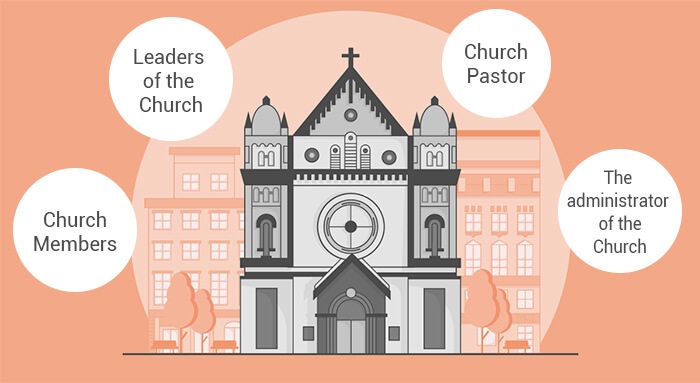 Churches have a lot of data to keep track of. The list goes on and on, including everything from funds to volunteer schedules, member information to first-time guests, class curricula to children's ministry. Any pastor or church administrator will tell you that gathering and managing that much information is difficult.
ChurchCMS database software may help churches grow by minimising clutter, organising data, and making it easier to remain on top of day-to-day operations. Let's look at what a churchcms database system is, what its benefits and drawbacks are, and how to choose the right one for your church.
What is churchCMS database software, and how does it work?
ChurchCMS database software is a cloud-based technology that enables church administration to collect, store, and organise information in a way that is easily accessible in the future. Because this software is designed exclusively for pastors, you can count on it to keep track of the following important details:
Information about the volunteers: How are the members of your church faring? Do you have any idea who has stopped coming, who has moved, and who might need some assistance or encouragement?
ChurchCMS database solutions should function as a super-powered virtual church directory, containing basic contact information for your church members as well as any other information you want to collect, such as volunteer history, education, completed church classes, and so on—anything that helps you keep tabs on the health of your congregation.
Calendars: Churches generally handle many calendars, including those for children's ministries, youth programmes, small groups, volunteers, and other events. The churchCMS software can help you manage your church's calendar by putting all of the dates for events, meetings, clubs, and classes in one place that everyone can see.
Financial data: Track wages and taxes, save and organise incoming donations and outgoing expenses, and send end-of-year charitable contribution statements.
Manage your church's staff's human resources data: Your church database system can record information such as hire dates, benefits, and payroll information.
New visitor information: While most churches strive to make visitors feel welcome, many find it difficult to follow up with them consistently and successfully. A churchCMS database allows you to collect and preserve information from first-time visitors so that you may send them follow-up communications.
Why do you require more than a database to run your church?
While ChurchCMS Management software makes it easier and more structured to manage your church's information, it falls short of much more.
Churches require a holistic engagement solution that will help them manage, engage, and disciple their community, not just a database to assist them administer their church.
Thankfully, technology has progressed to the point that churches may obtain a comprehensive solution that includes church databases, daily operations automation tools, communication tools, website and mobile application interfaces, and much more.
GegoSoft's Ultimate Engagement Platform is used by over 5,000 churches to engage millions of people via churchCMS websites, custom mobile applications, live streaming, group chat, and media storage and delivery.
Schedule a free demo now to see how ChurchCMS can help your church volunteers better manage their teams, schedules, activities, and communication.
Learn more about how to use digital technologies to help your church expand and disciple members now. Let's talk!