The Top 10 Advantages of
Hosting Church Services Live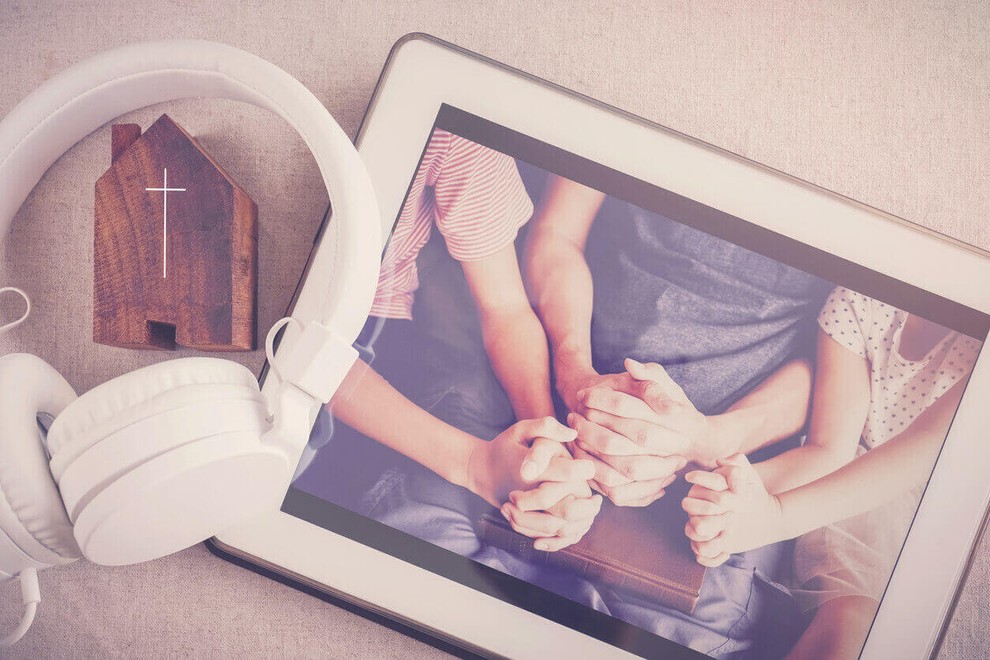 The Top 10 Advantages of Hosting Church Services Live
Thousands of places of worship and churches are broadcasting their services online in order to take advantage of the numerous advantages of online streaming. If you're new to online webcast, you might be wondering what the advantages of live broadcasting Churchcms services are.
We'll look at some of the reasons why churches and congregations are increasingly opting for live video in this blog. We'll look at 10 particular advantages of webcasting church services, such as enhancing online visibility, reaching out to homebound congregants, and more.
Your Servers- Our Software
ChurchCMS also comes in a self-hosted version. You can use your own servers to install the all-in-one online church manager software.
Consider the following Top Advantages of Online Church Services:
Churches throughout the world can now reach a larger audience than ever before because to technological advancements. People can follow their church and attend Sunday services even if they are physically unable to do so, thanks to live churchcms broadcasts. Members can worship from anywhere on the globe.
Let's have a look at these and other advantages of live streaming churchcms services online.
1. New Ways to Connect
Virtual live streaming events are a fantastic way to introduce worshipers to new ways to participate. Someone who can only attend the in-person service on Sundays, for example, could find it beneficial to listen to weekday Bible study streams that they can't attend in person.
Another interesting approach to consider is audio-only streaming. It allows community members to listen in casually, as if they were listening to a podcast or talk show.
Because it's less constraining than sitting down to watch a movie, they can more easily incorporate their beliefs into their daily routines.
2. Access to all devices
The standard HTML5 video player makes it simple to reach viewers on a variety of devices via live streaming. You may use phones, tablets, smart TVs, and laptops to broadcast.
The majority of teens prefer to watch live video on a Smartphone or tablet, although internet-connected "smart TVs" are also becoming more popular. Computers are increasingly being used solely for work, rather than for entertainment or watching films.
As a result, search for an online video platform that supports playing on all devices natively. This will allow you to communicate with your community at any time and from any location.
3. Church members from afar can be contacted
On Sundays, not everyone is able to actually attend services. Many people are hampered by the necessity of travelling for employment, school, or other reasons. Some may be serving in foreign missions.
One of the advantages of live streaming for churches is that families who are always on the road, such as those who work, travel, or are in the military, can stay in contact with their congregation. These folks who live far away from their community frequently rely on their religion for support and advice.
Broadcasting live churchcms services will help members of your congregation from near and far become more involved.
4. Host Community Events
Many churches are attempting to increase their internet presence beyond their usual schedule by hosting community events. Some are attempting to connect on social media, while others are organizing virtual events to bring the community together.
Live streaming can be used by churches to host webinars, virtual retreats, bible studies, and more. Peer-to-peer streaming is useful for events that require video conferencing or personal contact. By integrating their live streaming systems with Zoom, church broadcasters may access peer-to-peer broadcasting.
5. Assisting the Physically incapacitated
Many churchgoers, especially the sick, disabled, and old, may be unable to attend Sunday services in person.
These are the people who church groups usually want to reach out to the most. Ministers and other members can provide them with support and company.
These folks can feel more connected to the church community by watching live church services, especially during difficult times.
6. Make Friends with the Youth
Live broadcasting can reach younger people from outside the neighborhood, in addition to regular churchgoers. Many people look for churches or communities online where they can have a sense of belonging.
Over 56% of young Christians look for churches or religious groups online. This is where your church can help these people feel connected and supported by reaching out to them.
People, as well as the growing number of elderly people who use social media nowadays.
Working with young people is critical for every organization. Teenagers are the largest generation of live content viewers.
Approximately 63 percent of adults aged 18 to 34 watch live-streaming video on a regular basis, and this percentage is rapidly increasing. In comparison to a year ago, 47% of live streaming video consumers are watching more live videos than ever before.
7. Overcome Resource Constraints
The physical limitations of a particular place frequently limit in-person religious services. Your church may number 500 individuals, but your venue can only accommodate 200.
By allowing hundreds, if not thousands, of people to virtually attend your service, live streaming solutions can expand your space.
8. Services for Data Acquisition
When you live stream Sunday services, you can record and archive them so that folks who couldn't attend can view them later.
Custom playlists are also possible on some systems. You can create a playlist just for choir concerts, Bible studies, lecture events, or whatever else comes to mind. Even if it isn't Sunday, this will increase community engagement and connection to the church.
What if you wanted to make content available to your congregation at any time of day or night, from any location in the world? In that instance, you can broadcast live with pre-recorded content 24 hours a day, seven days a week to bridge the gap between services and events.
9. Increase your online visibility
Because video content is growing more popular in every business, it's no wonder that churches and houses of worship are adopting it to grow their ministries.
Outside of their typical online churchcms services, churches can employ live and on-demand hosting to develop marketing content. This can aid in the development of an online community that provides a safe environment for individuals to connect.
This online community can also be used to raise donations for the church and associated issues.
10. It's Budget-Friendly
One of the most popular misconceptions about live streaming is that it is prohibitively expensive. Nothing could be further from the truth, though. It is possible to get up and running with some simple equipment. With just a minimal investment in equipment, high-quality streaming is attainable.
The cost of live streaming is also determined by the streaming service you select. Some services are highly costly, while others are quite inexpensive.
When you compare the expense of attending an in-person event with an online churchcms service, it's clear that streaming online is far more economical.
Flexible pricing options to suit your church's needs. Only the Indian region can get monthly SaaS pricing.
Self Hosted Edition
We also provide Self-Hosted Editions with full source code and Git access for developers. Licensing is determined by the number of domains. The cost begins at USD 799. Please contact us via Live Chat or Contact Form for further information.
To help clarify, if your management needs Online Church CMS Software, School Website Design and Development, School ERP Software, SEO Services, or Quality Content Management, don't hesitate to contact GegoSoft Technologies for help and guidance.