The top 10 features for a successful
church in ChurchCMS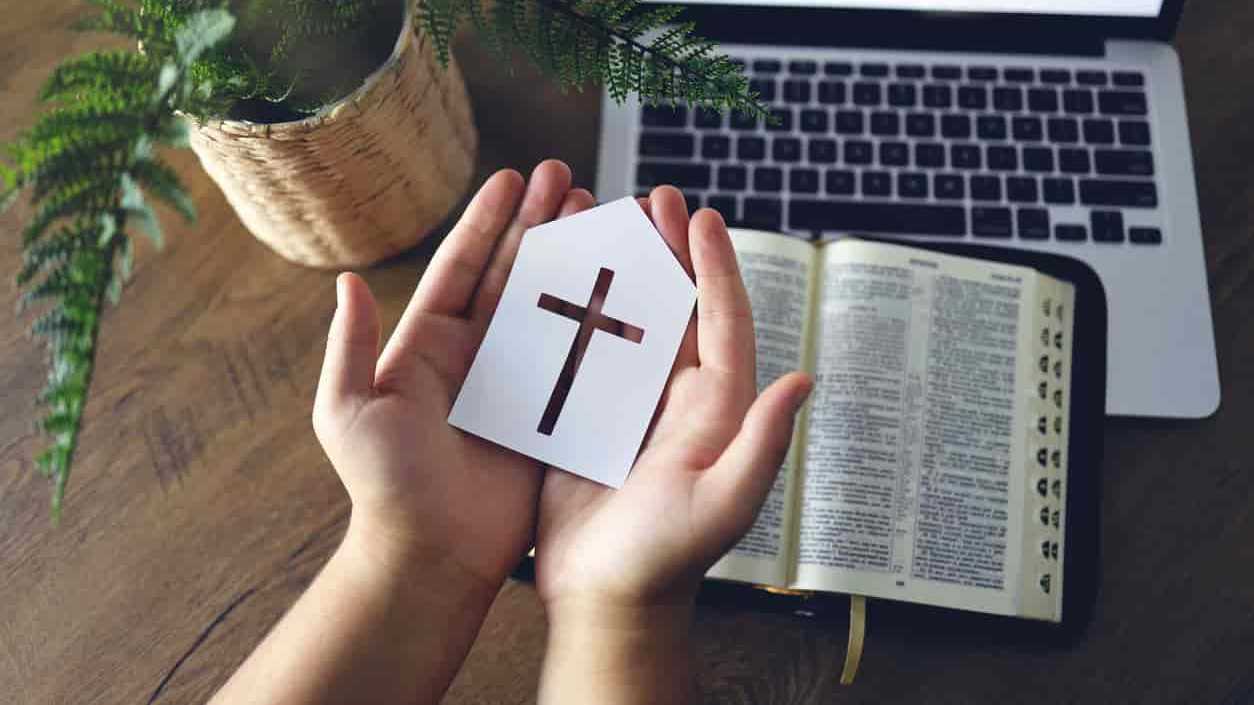 GegoSoft provides the greatest digital engagement tools. Let's talk about how your church can expand its reach and better engage your community.
Church leaders often feel as if they're putting together a challenge without all the modules when it comes to operating churchCMS software. You want to make disciples, not keep track of databases.
A fast online search yields an almost endless array of church administration software applications, each with its own set of features, benefits, and drawbacks. Whether you're trying something new or not, you'll want to start by determining which features are most crucial for achieving your ministry's goals.
Let's take a look at the top ChurchCMS features to offer you a realistic view of what's available so you can make the best option for maximum impact!
The following are the top ten features of churchCMS software for 2022:
1. A database that is centralised
For churches of any size, ChurchCMS may be a difficult undertaking, and managing various church software packages on multiple computers is even more difficult. That's why having a consolidated source of data on the web is one of the most appealing advantages of a cloud-based churchCMS administration system. Your church leaders can use this program to handle operations, communications, finances, groups, and more from anywhere at any time.
2. Managing people:
People management is perhaps the most common feature supplied by churchCMS software packages. Church member profiles, such as names, contact information, family ties, attendance history, demographics, giving history, and so on, should be included in your ChurchCMS.
The last thing any church leader wants is for a member of their congregation to fall between the cracks. Your team can improve communication, management, and follow-up procedures with the appropriate tools! A good ChurchCMS should also include features similar to those found in the finest church directory software, such as identifying and merging duplicate records and allowing your members to maintain and edit their own user profiles.
3. Check-ins
Check-ins are a vital step in ensuring the safety of children and are also beneficial to volunteer management. Anyone can check in from their smartphone (or other device) and receive SMS alerts in the event of a crisis with your ChurchCMS.
The best churchCMS management Software will also interface with background check software from a third party to guarantee that all of your community volunteers are cleared to serve with your church.
4. Integration of online donations
Any ChurchCMS software worth considering should interact with your mobile, online, and SMS giving platforms-Giving—to ensure that online giving is secure, simple, and worry-free for your donors.
You can also use this information to estimate future incoming gifts by sending end-of-year charity tax statements, viewing your donation summary, and sending end-of-year charitable tax statements.
5. Planning a worship service
It's no easy effort to organize your church's musicians, preachers, and volunteers for upcoming meetings. Expect your churchCMS software to do the heavy lifting for you by automating this process with capabilities like:
Taking a look at everyone's availability
Verifying invitations that have been accepted or denied
Bringing worship practices together
Communication within the team
Notes and timetables, as well as the order of services
Song sets and libraries that collaborate
6. Keeping track of attendance
Automated church attendance tracking informs church administrators about who has been attending and who has been absent from church services and events. With this knowledge, you can construct workflows to plan and send follow-up communication to ensure that no one falls between the cracks. By tracking attendance trends, these systems enhance the impact of your missionary outreach and provide insights.
7. Event management and planning
It takes a lot of planning, coordination, and communication to put on a church event. Event management software for churches with an event scheduler should be included in your ChurchCMS.
Sync your calendar with that of your church.
Connect with your signup forms to keep track of how many people have signed up.
Send communications automatically to generate enthusiasm and enhance event participation. Event preparation also necessitates efficient volunteer management systems, which make it simple to stay in touch with folks who have agreed to assist.
8. Financial products
The finest churchCMS management software keeps track of your finances and provides reports on online giving, cash contributions, donor information, expenditures, and your organization's general financial health.
Providing vital financial information to your leadership team as well as pulling reports for board meetings and audits are important safety measures that promote transparency and accountability.
9. Dashboard for the Church's Health
A ChurchCMS can provide a holistic perspective of your church's health by collecting crucial data from attendance monitoring, check-ins, emails, media hosting, and church contributions. Are our church attendance numbers growing, lack of growth, or declining? The dashboard should immediately and clearly give your staff a bird's eye perspective of critical metrics that answer important questions like these.
Is our donation on track to accomplish our financial objectives?
Which of our events has had the most registrations and attendance?
Creating customized reports for each ministry team and department will deliver essential information in an easy-to-understand format.
10. Website and mobile application
The most effective ChurchCMS will be part of a platform that includes a website and a tailored mobile app for your church. Because your church's website serves as its front entrance, make sure it makes a positive first impression on visitors.
The hub where your church members go to connect with your church's content, such as sermon videos, Bible reading plans, podcasts, and live streaming, is your church's custom mobile app.
Privacy and security
Because ChurchCMS databases include a lot of sensitive personal information, it's critical that they're secure. Control user access to private information and church data to keep such information safe. Every member of your church who has access to your ChurchCMS should be able to keep their personal information private.
Selecting the Most Effective ChurchCMS Software
Today's churches may benefit from technology that expands their reach, enhances communication, and streamlines administrative duties. Church leaders may have peace of mind knowing that they are making the best decisions possible to reach their objective of developing more and better disciples with the correct ChurchCMS in place.
For over 5,000 churches and groups, GegoSoft provides the greatest digital engagement tools. The Ultimate Engagement Platform from GegoSoft ChurchCMS App has helped millions of individuals hear the truth and progress in their discipleship journey.
Let's talk about how your church can expand its reach and better engage your community.