The Ultimate Guide to Church Management Software -
How It Can Streamline Your Church Organization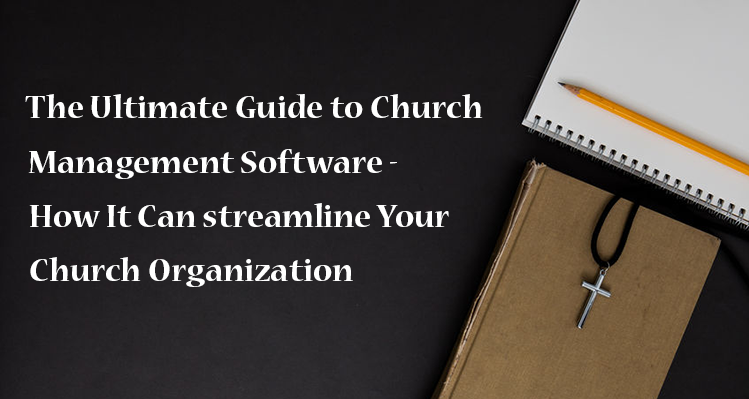 Church software can help churches save time and manage their operations. Church management software helps with tracking, donations, and events. This guide will give an overview of what it is. Additionally, how it works, and the ways it can help improve your church organization's efficiency. We'll look at what to look for in church management software so you can make an informed decision. That way, you can choose the right one for your needs.
Introduction: What is Church Management Software and What are Its Benefits?
Church Management Software helps churches organize data, activities, and operations digitally. Churches can now access all their info in one place, making management much simpler. Church management software helps churches manage memberships, donations, and volunteer hours. It also allows them to better engage with their community. Church management software can help streamline church operations with outstanding features.
How To Choose The Right Church Management Software For Your Needs
Choosing the right church management software for your needs can be a daunting task. With so many different options available, it can be hard to know which one will best suit your church's needs. Fortunately, there are some key factors to consider when selecting the best church management software for you. By taking the time to compare features and functionality, you can make an informed decision that will help your church run more efficiently and effectively.
How Can You Use Technology To Create an Engaging Digital Experience For Your Congregations?
Churches are using tech to give congregations a more engaging experience. Churches are turning to digital platforms to better engage with their congregations. They offer a more efficient and interactive way of connecting. Platforms are helping churches reach their members with their message. They can also create engaging content like videos, podcasts. Churches can use tech to create a deeper connection with members and foster a strong community.
Conclusion: Start Utilizing Church Management Software Today to Supercharge Your Ministries!
Church management software can be a great help for churches and ministries of various sizes. It helps them save time and money while boosting their impact. By using church management software, churches can streamline various tasks. This saves time and allows the church to focus on other important areas. With these tools, church leaders can concentrate more on their main goal - making the world a better place. Church management software is undeniably invaluable. It allows churches to run more efficiently and effectively, leaving a lasting impact on those they serve.