How to Make Your Church
More Automated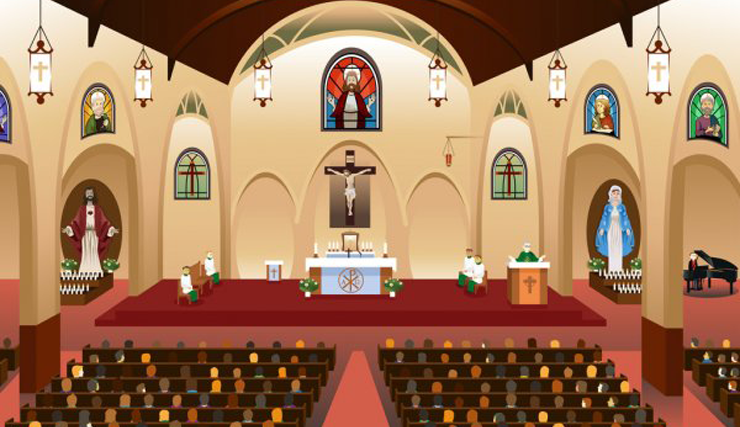 How to Make Your Church More Automated
It's Monday morning, and you're getting ready to begin contacting new guests to your church.
But then there's...
When the phone rings, you are led away. You return to your seat an hour later to hear the doorway bell sound. A church member dropped off some donations and wants assistance unloading them. After 30 minutes, you return to your desk and begin entering data from the weekend.
"If only I had more time to do everything," you think to yourself.
ChurchCMS Processes can help you automate your church. With Processes, you can shorten the time you spend in your church database from hours to minutes. Tasks that used to take 5 minutes can now be performed in as little as 5 seconds!
What exactly is Church Automation, and how does it function?
Automation, at its most fundamental, is the concept of "if this happens, then that happens." In the application development world, this is referred to as "If this, then that." Believe it or not, many of us are currently utilising ChurchCMS on a regular basis and aren't even aware of it!
On a Sunday morning, you're getting ready to travel for church. You look down at your phone, and it immediately tells you how much traffic there is on the way to church, as well as the weather prediction... all without you having to launch an app. That's how automation works!
When it comes to church automation, you'll need to know a lot more than the current traffic situation or the weather forecast. You're frequently using your church CMS to complete tasks such as noting a person's profile, sending emails or texts, amending information, and so on.
Help automate your church with Process
To automate your church with Events, you'll need actions within a Procedure. We propose creating a single Process Step that captures all of the events that occur when that step is completed. Among these procedures are the following:
Send an email message to a user.
Send an email to this person.
Create a new message.
Tags can be added or removed. Make a new Task. Change a Field
Text a Message to a User
Here's an example of a follow-up method that we automated…
You can start your automated procedure on a member in your church database once you've finished creating it. To do so, choose the person you want to start a process on, then select their processes before selecting the process you want to start.
Methods for automating your church
In ChurchCMS, the procedures in the following follow-up example would have taken 3-5 minutes to complete manually. It now takes two seconds. Literally! You can construct a variety of different Automated Processes to assist you in reducing your church administration responsibilities. Here are a few examples:
Introducing a new member class.
Checking your background
Requests for prayer
Visitation and outreach
Counsel
Have you tried ChurchCMS yet?
Software for Church Management as a Service is the only Church CRM Software that includes Church Automation, Online Giving, Church Accounting, Child Check-In, and even a Church App! Begin your free trial today and see why hundreds of churches have already switched to GegoSoft.