How to use Live Streaming for
your Church Services & Events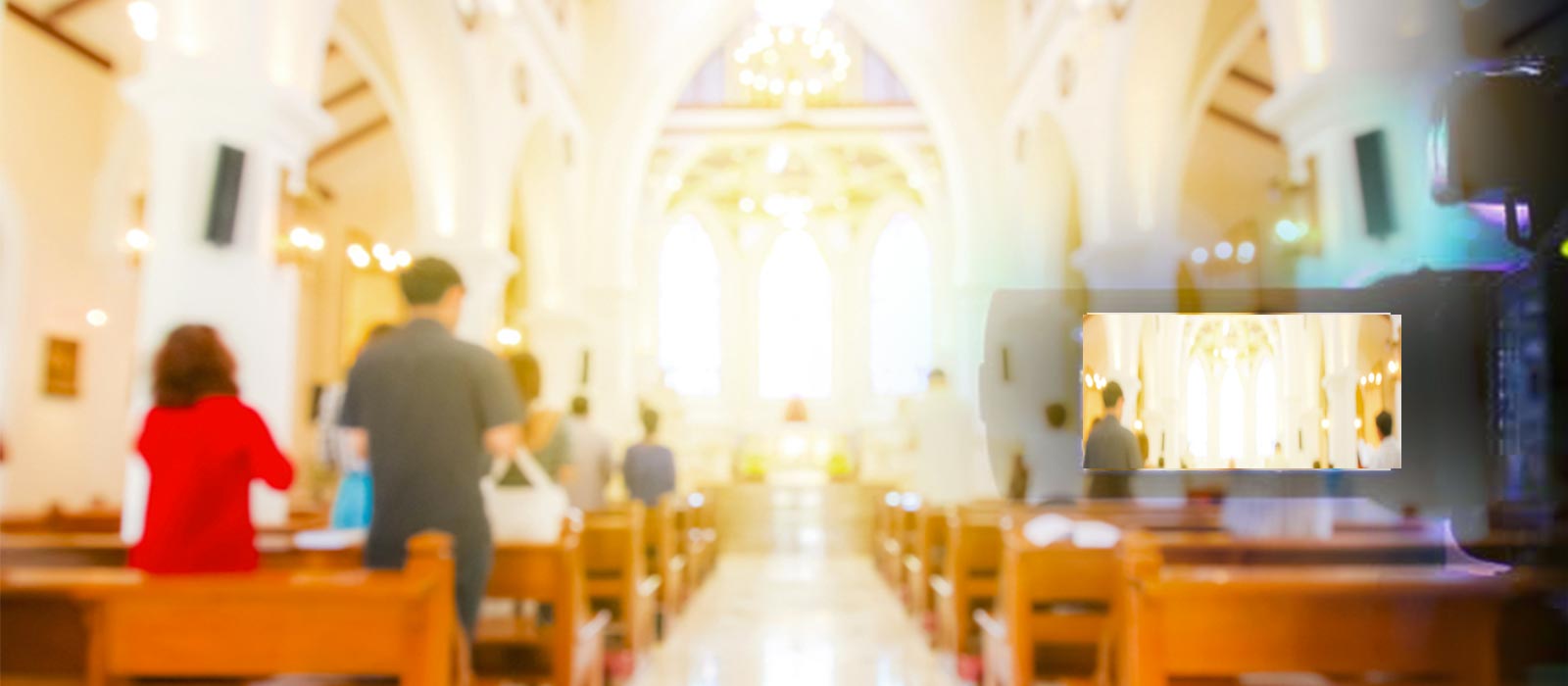 People have been regularly attending church services, such as group singing or praying, to be closer to God. But modern technology is changing. Sometimes it becomes so unpredictable that people can't physically attend a ceremony — but they might not want to miss it, even being in another city or country.
This situation become simply solvable nowadays through the power of the Internet, which permits for streaming live church services online and lets churches get closer to their followers, despite any distance.
More importantly the Churches all over the world actively use digital technologies and communicate with their congregations through websites, Facebook, Twitter, and Instagram, which are known as the most important communication channels, surpassing email, events, print, etc.
Major Advantages of Live broadcasting include:
Highly possibility to engage people who cannot attend worship personally.
Being closer to the members of your parish and offering support wherever they are and whatever they experience in their lives.
Sharing inspiring live videos easily and encouraging more people to join your community.
Also bringing church to more people's lives.
Selecting the right gear for a church live stream
Primarily the first step is, of course, a nice camera that will help you make videos of good quality. There is a rich assortment of church live streaming equipment from which you can choose either more affordable or high-budget solutions.
To get the sermon across, you basically need a camera recording in HD and featuring an HDMI output. This is enough if you have a relatively small amount of money for planned spending or don't strive for super-professional quality of BBC level. If you plan to go with high-end video production, we suggest considering one of the top camcorders that capture video in UHD 4K up to 30 fps.
Software
If you wish to buy the standalone software, then you can stream to YouTube, Facebook, and many other platforms that you may want to use. You can then embed your live stream from YouTube or Facebook to your church website for free and do not have to have the expense of storing the video on your site or pay for the bandwidth used when people watch it.
In ChurchCMS - we are achiveing the Church Live Streaming with WebRTC Technology
Popularly Searched For
Live Streaming for Churches, Church Boardcasting Software, Church Streaming Software, Church Events Live, How to Boardcast Church Events to Facebook Live, How to Boardcast Church Events in YouTube Live, How to stream Video through WebRTC, Low Cost Streaming Solutions, Cheap Streaming Solutions