How to Create a Volunteer
Registration Form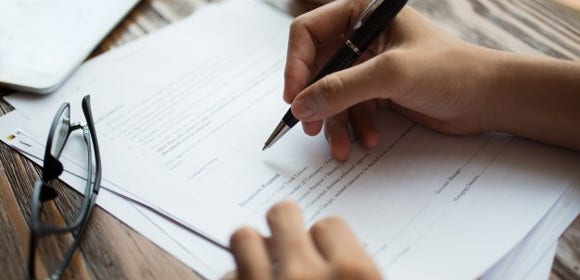 How to Create a Volunteer Registration Form
It's one thing to make a volunteer signup form... but how do you convince them to actually fill it out? We'll show you how to post your digital signup form in a variety of ways so you can get the volunteers you need to do ministry!
Begin with a specific audience in mind:
Every successful volunteer signup begins with a well defined target demographic. Is this a volunteer register for a particular event or ministry? Begin by spreading the word to the people most likely to fill out your form.
Your target audience may in some situations just be anyone who attends church. In that situation, you'd be sharing with as many people as possible.
Share your volunteer form in a variety of ways
Meeting of the Church's Leadership
Your leadership is the greatest place to share your volunteer signup first. Everyone on your leadership team will be able to share the information with others and will know how to direct them to the enrollment page.
Email
You can send a bulk email to persons on a smart list, individuals with a specific tag, or names you've checked off on the People Screen with a link to your volunteer register.
Messaging via text
Send a mass text message to everyone on your contact list who can receive text messages. Because most text messages are read within 10 minutes of receipt, this is one of the finest ways to reach out to your contacts.
The Internet and Social Media
Include a link to your form on all social media platforms. This covers social media sites like Facebook, Instagram, and Twitter, as well as other digital spaces where your folks hang out. If your church uses a group messaging app, make sure you share it there as well to get the most exposure.
Let's talk about it.
Mention your volunteer signup form in the sermon, on a bumper video, in small groups, and wherever else you can.
Share on a variety of platforms:
When it comes to distributing your volunteer signup form, publishing it in numerous ways will increase the form's visibility. Don't assume that simply because you sent out an email, everyone is aware of it. After all, how many times have you seen an email concerning something important to you but disregarded or deleted it like this...
Takeaway
The easiest approach to get our folks signed up and ready to volunteer in church is to use volunteer signup forms. We can maximise our volunteers at church if we take the effort to segment them and share them across numerous platforms.
If you're looking for church software, you've come to the right place.
Start your Free Trial today to learn why Churchcms is trusted by millions of churches across the world for bulk text messages, church email newsletters, fund accounting, and more!