Why you need dedicated mobile app for Church and
not use Whats app & other social apps?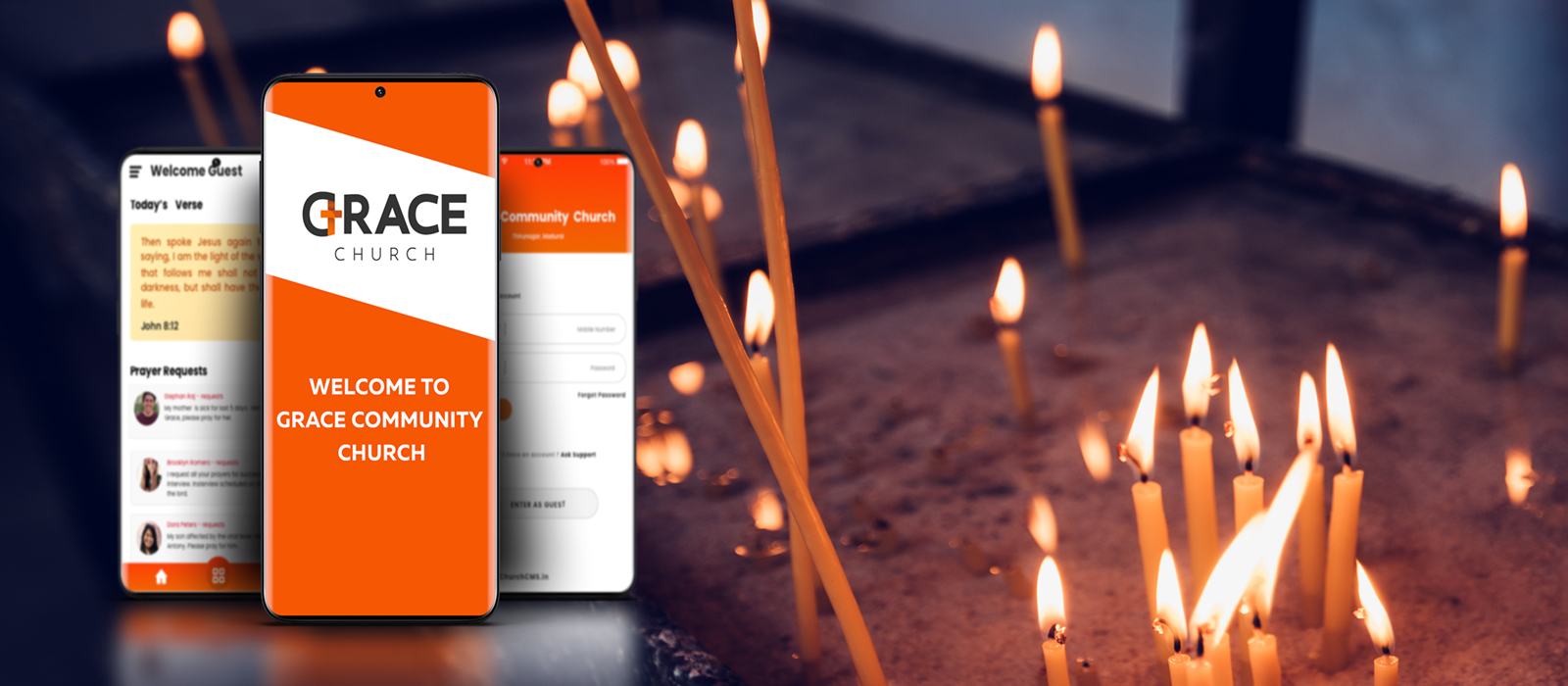 More importantly your church attendees are already heavily dependent on their mobile devices to stay connected to their most valuable information and entertainment. The question is, don't you want your church to be just as valued as what keeps them glued to their devices, here are some reasons your church should consider having a dedicated mobile app for Church and not use Whats app & other social apps.
You can communicate to your target audience more effectively
We know that Email, Facebook, mailings are all of great forms of communication, but all are so easily missed or ignored altogether. Much of the news you try to deliver on these mediums never captures the short attention span of your church. The smartphone home/lock screen is the most powerful and valuable in communication today. It's simple to get your message on those screens with push notifications that come with any good custom app platform. If you want to stay up to date on anything regarding those ministries, you'll receive push notifications about them.
Able to increase giving opportunities
It is necessary that your church needs to make sure you meet everyone's giving preferences or you'll be leaving tithes on the table. With a mobile app, sending a push notification at the end of the year to meet the budget is one of many simple, effective ways to increase a giving opportunity. Moreover with the right platform, you can even have a push notification sent when users enter your church, reminding them to give.
Best and simple place to keep sermon and teaching resources
If you have a custom mobile app for your church then you can enjoy all kinds of wonderful features that your church can benefit from. You can certainly imagine a place where sermon notes, videos, and podcasts live in one convenient location and are accessible at your fingertips. In addition it's the fact that all of these features are simply accessible by launching an app on your mobile device with the touch of a button.
Possible to get volunteers to actually respond to you
After struggling to get volunteers for an event by way of email, they decided to send a push notification to everyone in the church. Within an hour of sending the notification, they had the twenty volunteers they needed. So with the use of dedicated Church app it greatly helps in many ways.
It highly reduce other costs in your budget
Most of the churches provide their weekly bulletin as a feature in their app. If that can become a habit for your church, you can end up saving thousands of dollars on wasteful printing that results in paper everywhere like dead leaves. Moreover there are no envelopes to stuff and no postage to pay with a custom church app.
More effectively to manage your church members, their membership and managing the events, activities and Church Website one can professionally try quality Church management software as service namely with ChurchCMS. Finally if a church mobile app can save your church time and money that can be reallocated to that mission, it has done its perfect job.
Popularly Searched For
Church Communication App, Church Community App, Church Whatsapp group Alternative, Church Facebook Group alterbative, Church Social App, Church Telegram Group Alternative, Church Social Mobile App, Church Messaging App, Church Mass Messaging App