Organize Your Prayer Meeting Using
Worship Planning Software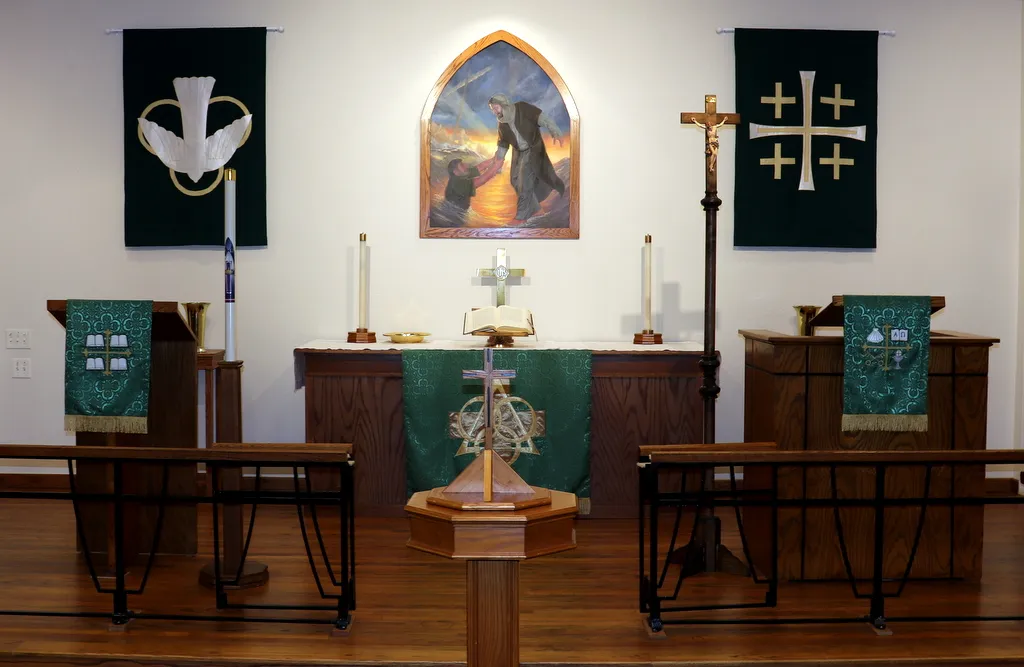 Worship may be powerful, but those involved in directing music, playing instruments, and singing know that it can be time-consuming and hard to prepare, especially when numerous services and volunteers are involved.
Keeping track of church and ministry details might take a long time. Your church personnel will be able to further the church's mission with considerably less operational load if the administrative software and tools are linked and all function together within a complete church administration system.
Connect a congregation of believers to God's heart
Praise music has the ability to soothe and instruct, changing even the most hardened hearts. But, most crucially, it has the ability to connect a church congregation to God's heart.
Digital worship planning software solutions come to the rescue in this situation. Worship Planning, a cloud-based platform, streamlines operations, saves time, stimulates cooperation, and makes worship planning easier than ever.
The most significant procurement factor for church software is ease of use, according to faith-based organizations. One important technique to streamline church operations is to use integrated church management software.
The backbone of your church software should be great Churchcms software.
You want a Churchcms that meets your budget while also providing the functionality that your church and mission require. Churches typically utilize their Church management software of choice for several years before switching to a new system.
Church management software is computer technology designed exclusively for churches, providing administrators, pastors, staff, and volunteers with the tools they need to engage their community, stay organized, and grow as membership grows.
Here are four effective ways to organize your worship service using worship planning software:
Volunteers should be scheduled
Volunteers are essential to any ministry because they allow members to put their skills to work. However, according to Study, 21% of pastors have difficulty finding musicians and vocalists for worship events.
Each week, coordinating and arranging worship team volunteers might take hours of work behind the scenes. By keeping your entire team on the same page, good worship planning software drastically reduces that time.
A good worship planning software should be able to do the following:
Individuals, groups, and sub-teams should be scheduled for one or more services. Volunteers should be scheduled for many services at the same time.
Allow volunteers to put dates on the calendar when they are unable to attend. Allow volunteers to "accept" or "reject" a volunteer invitation by email, SMS, or Facebook. Allow volunteers to sign up for slots that are open.
Find the best applicant for any position. Allow volunteers to see particular details about the worship flow. Allow for sign-ups and responses, as well as other forms of communication.
When there's a scheduling dispute or someone accepts an assignment, you'll get an alert. Make your own roles.
Make a Worship Service Schedule
Worship should flow organically, promote participation, and guide members of the congregation into God's presence. Worship leaders seek to avoid as many distractions as possible because they detract from the experience. Worship planning software can assist you in laying out the aspects and flow of the worship service so that distractions are minimized and a worshipful mood is created.
Your worship set could include songs, Scripture, video, and prayer, among other things. Worship planning software allows you to easily transition from one topic to the next without disrupting the service's flow. You can do the following with it:
Establish a service request. Construct a service plan.
Before you add a song to a flow, check out the details. Individuals or groups should be given notes. Look at past performances.
Worship flow that you can drag and drop. Make use of pop-up windows and inline editing. Create your flow from design or using a template.
Make a graphic representation of the service for all participants.
Remember that worship planning software can be used for choir practice, youth groups, and the musical element of children's services.
Arrange your music
Being planned and prepared will decrease the burden of leading a music ministry, regardless of the size of your staff. Worship planning software can aid with this by collecting a basic set list or planning the fine elements of your worship event.
The songs you choose for your church service are quite important. Worship planning software secures and stores files relating to songs, services, and teams in a central location. Permissions can be adjusted to allow only authorized volunteers to view data and prepare for the service, so you never have to be concerned about security.
Use It While You're Still Awake
You'll want to practice with your team to make sure everyone is ready for the live service after you've used your worship planning software to schedule your volunteers, arrange your service, and organize your music.
Worship services nourish the soul and bring glory to God. You can focus on the message rather than the logistics of running the service using the comprehensive capabilities built into good worship planning software.
To discover more about Churchcms worship planning software, sign up for a free trial of "Manage Your Church Prayer Meetings merely and successfully."
To learn more about how Prayer Planning might benefit your ministry, contact us now!