Software for Live Streaming Your
Worship & Events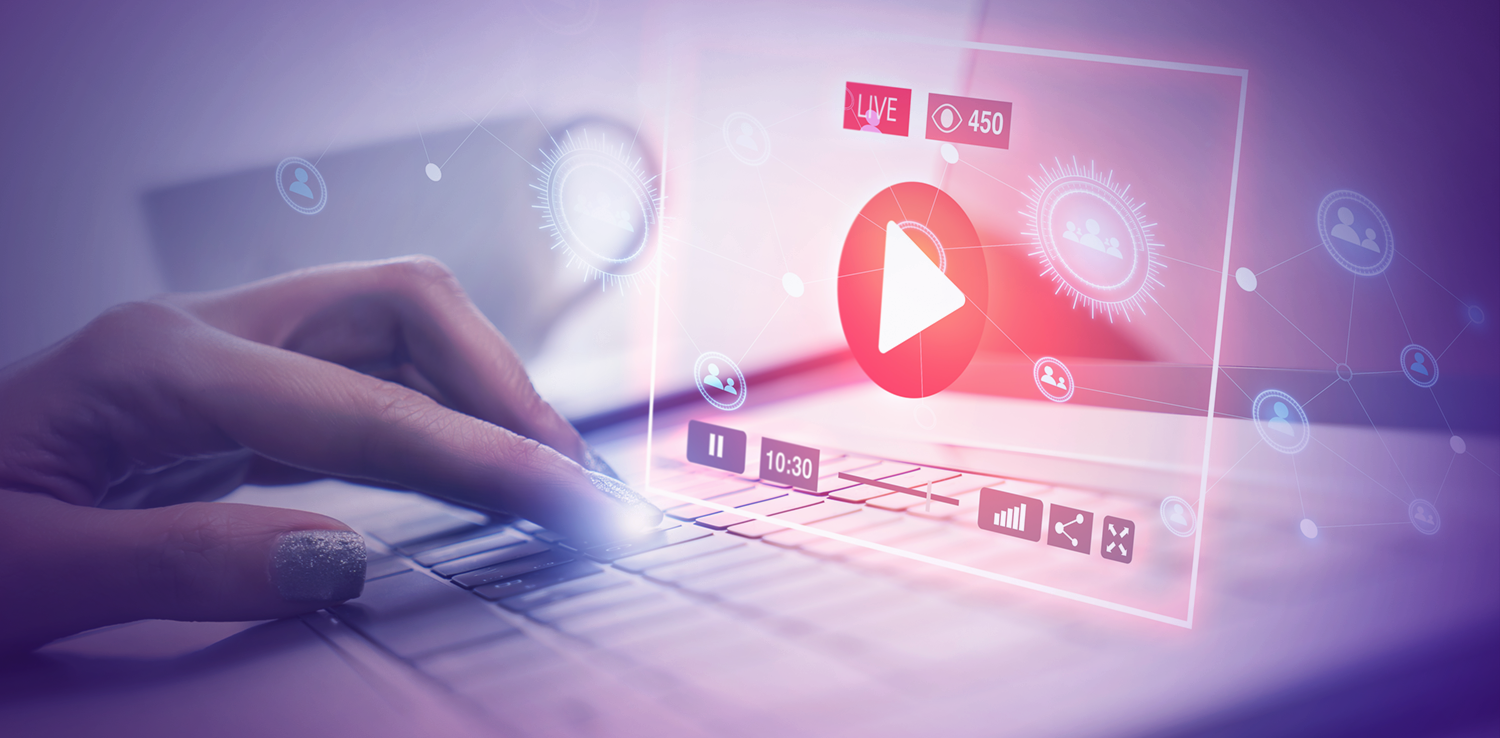 With Churchcms live streaming software, you may broadcast your event in real time to your audience.
Use Churchcms live streaming video to engage your audience. For a professional broadcasting experience, use tools like transcoding, monetization, security, and content management.
Video Hosting on the Internet
Churchcms Cloud Video Platform allows you to host, manage, and share your videos.
Create as many pay-per-view streaming pricing for your video content as you desire. Rates, promo codes, and viewing windows can all be controlled. Record, transcode, publish, monetize, and analyze your live and on-demand video content with our powerful Churchcms video streaming CMS. With our video APIs and advanced developer tools, use the easy dashboard to construct your own automated workflow.
It's not an online service; it's a solution:
It's vital to keep in mind that these aren't places where you may watch live church services. These are hosting platforms for anyone who wants to stream their church's service to their congregation from afar.
Churches are currently experiencing difficulties in having in-person sermons. Our Churchcms platforms are the answer to that difficulty. This guide to accessible solutions and platforms will enable congregations to live stream their church services throughout the world both during and after the disaster.
How to Stream a Churchcms Service in Real Time
We've put up this step-by-step guide to live-streaming churchcms services. While figuring out how to get your Sunday service online quickly may seem daunting, we're here to assist you. To set things up correctly, please follow this churchcms services live streaming instruction.
1. Make a Strategy
Begin by drawing a map of where you are currently and where you wish to go. Take note of if your church already has live streaming equipment and what type of new video equipment you'd like to purchase.
Think about where you'd like to broadcast your sermon. What features are you going to need to make this happen? The platform you use will be determined by this.
2. Make Your Planning
The setup is crucial to the success of a live stream. Choose a device that meets your workflow needs. Set up your camera to capture the view you want viewers to see.
After that, select a video encoder. An encoder converts your video signal into a data stream that can be transmitted over the internet. These are necessary additions to live broadcast software for churches that can be used for encoding, although specialized encoding hardware is recommended for the greatest quality.
3. Select a Streaming Service for Church
For a professional-grade live stream, you'll need a dependable church streaming service. You'll almost certainly want a churchcms streaming service with the following features:
HTML5 video player with a white label.
Brandable and customizable.
Multi-destination streaming is supported.
Video analytics that are more advanced.
Security tools that is really effective.
Content management system with a lot of power.
The UI is simple to use.
You'll want to pick a solution that meets your budget in addition to checking all of these boxes.
Improve your illumination. When you improve the lighting in the church, the quality of your live stream will improve for people watching.
4. Everything should be tested
Make sure your live streaming setup is ready to go by performing a test run. It's preferable to catch any system flaws before going live in front of an audience.
Check your internet speed to see if it's sufficient for streaming. It is advised that your upload speed be twice as fast as the speed at which you intend to stream.
At this point, we recommend double-checking that you have the necessary licences to broadcast the copyrighted music you're streaming.
5. Begin to stream
It's time to get started once everything is set up and running nicely. Create the stream, set up the cameras, and begin broadcasting.
Churches can use a live streaming solution
Let's take a look at some of the most popular streaming platforms available to ministers and pastors for broadcasting religious or spiritual services. Our live streaming for churches comparison is based on the features of each online streaming provider.
Is it possible to broadcast live from my smartphone using Churchcms?
Yes, you can broadcast live from your smartphone using the Churchcms technology. Over Churchcms, nearly all RTMP (real-time messaging protocol) sources, including smartphone apps, will work. You must, however, ensure that the mobile streaming software accepts your username and password. This is a security requirement for streaming via the Spotlight network, which is one of Churchcms' Cloud applications.
Technical Support is available 24 / 7
When you need reliable assistance, you can count on us.
Our customer service team is available 24/7 to assist you in getting the most out of your streaming solution. In addition, you'll get access to a vast knowledge base and a vibrant online network of professionals.
Please contact us at any time if you have any questions regarding this feature. If you're not yet a ChurchCMS user, you may sample the app risk-free for 60 days. To get started, signup today.