Why a Parish Need
Church Management System?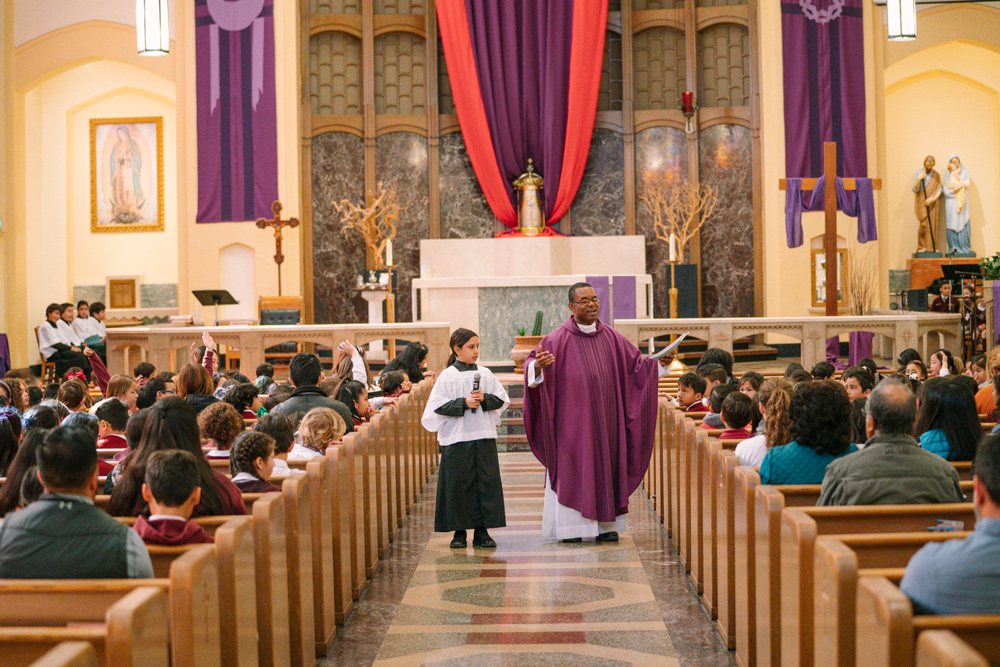 Why a Parish Need Church Management System?
Every parish priest aspires to be the best he or she can be. However, if you're bogged down with paperwork, this can be difficult. Here's how the Parish Churchcms management system stands out.
What exactly is Churchcms Management system?
Churchcms is a specialized technology designed for parishes, bishops, and other church institutions to help with the interest group and optimization of daily operations, with integrations for church pastor data sources, volunteer management, planning, tracking, occasions, funds, and communications.
It's a comprehensive software application aimed at assisting churches by facilitating cooperation and standardizing administrative work, as well as monitoring development and fostering community.
Why does your parish require an integrated Churchcms system?
You'll have access to everything you need for your church to run successfully if you use an integrated parish churchcms management software. Pastors, workers, and church administrators will be able to automate behind-the-scenes administrative tasks with Churchcms. Rather than having separate software or online platforms for membership, online giving, communications, website and content management, security, and events, an integrated Churchcms system brings all of these functions together in one place.
One of the primary goals of all parishes, regardless of size, is to serve their people and communities. As the parish and ministry grow, a system for tracking new guests, parishioners, volunteers, events, and finances is required.
It's a difficult and complicated process to manage, which is why most parishes have a gifted administrator in charge. Churchcms is a valuable tool for increasing efficiency and freeing up time for ministry with so many people, finances, and activities to track and process.
Parish administrators, priests, and teams can be adequately equipped with the necessary resources to engage parishioners in Churchcms management software, which is Church-created technology.
Keep track of who you're working with:
Data from members is captured, monitored, and maintained. There will be no more misplacing phone numbers or failing to keep their information up to date.
Maintain your focus:
Mass text and email communications make communication simple. Groups can be segmented or everyone can be updated at the same time.
Keep track of your finances:
Organize and manage contributions and donations. Keep an eye on your donating to see if it's increasing or decreasing. Your congregation can also contribute from anywhere thanks to the included online giving platform.
Make it simple to educate:
Offer training and volunteers, and keep track of where they are in the process. Upload files and certificates of completion.
Produce reports:
Your ministry can use parish reporting analytics to track specific statistics over time. Learn about attendance, donation, and group activity patterns.
Ensure that people are safe:
Provide safety for your people with an automated process that interacts smoothly with your church database and includes security functions, check-in processes, and background checks.
Increase your ministry efforts:
It will free up time your team would have spent on paperwork, inputting information, and entering data by merging a range of tools into an easy-to-use system that is specifically built for the church. You can spend more time doing what matters most — ministry — with a streamlined procedure made possible by new technology.
Administrate your entire parish:
An efficient Churchcms can expedite your parish's general administrative responsibilities. You'll be able to better support your ministry thanks to the software's automation.
With cloud-based access from anywhere, member data management will be simpler. Parish personnel can readily communicate with their constituents because their information is not only accessible but also easily updated. Within a single database, your personnel may access and manage all sacramental information.
Create events and schedule volunteers and facility use from the same software. Keep track of who is serving and where they are serving.
Increased engagement will help you grow your community:
Using Churchcms many contact options, you may improve the efficacy of your parish communications and keep your congregation connected. Send email updates as soon as they become available. For specialized content, send a message to the entire parish or to groups of people. Notify everyone in the parish about an upcoming event, or contact only specific persons.
Maintain contact with your parishioners to create an environment of great member care. Send new visitors a welcome email with information on how to connect with you. Appreciate the time of volunteers in a ministry group by reaching out to them. Thank donors for their donations and let them know how their generosity is helping others.
Simply join up for a 60-day free trial at churchcms.com. It only takes a minute to create this if you don't already have one!